Gymnastics team's new world champion: World championships mean a new
beginning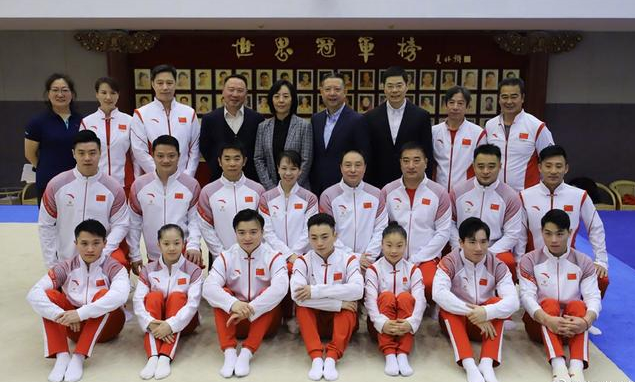 "Winning the World Championship means a new beginning," Hu Xuwei said. In December 2021, 24-year-old Hu Xuwei was on the national gymnastics team's world championship list. At the World Championships held in Kitakyushu, Japan, Hu Xuwei won two gold medals on the horizontal bar and parallel bars, becoming the only double champion of the current event. In the horizontal bar competition, Hu Xuwei increased the difficulty in the final and defeated many masters including the host player Hashimoto Daiki. Hu Xuwei's time on the list can be said to be dazzling, but the tears, sweat and hard work behind it are little known.
From 2017 to 2021, Hu Xuwei suffered several lows and injuries. The bumpy experience gave Hu Xuwei the idea of ​​retiring. With the encouragement of coach Zheng Hao and his own perseverance, he first won the horizontal bar gold medal at the Shaanxi National Games, and finally made a breakthrough at the World Championships.
When it comes to progress and growth at the World Championships, Hu Xuwei credits his mental maturity. "The first is to learn to calm down." He said that in the past, if he didn't practice well in a training session, he would keep practicing until he felt good. When he felt good, his body was overloaded and could not support the subsequent training. On the other hand, he began to focus on the details, supplemented according to the training situation when eating, and devoted himself to the game. "I have entered a very focused state, in which every movement is very clear, and I feel that I am in control of myself." Hu Xuwei said.
In the horizontal bar and parallel bars competitions of the World Championships, Hu Xuwei raised the difficulty in the finals, and the difficulty used was used in the competition for the first time, and the full set of movements was formed after the Shaanxi National Games. At that time, it was only 2 weeks before the start of the World Championships. In a short period of time, I was familiar with the whole set of movements and played well in the competition, thanks to Hu Xuwei's "mental training method". "Every time you practice an action, every detail will be practiced countless times in your mind." In Hu Xuwei's view, the most important thing is mental training.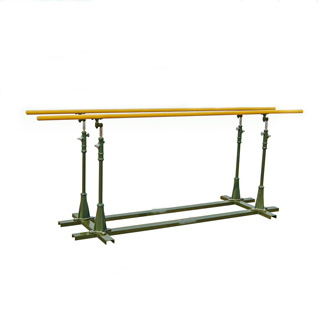 This year is Zheng Hao's 10th year with Hu Xuwei. He has witnessed the maturity of Hu Xuwei's mind. "He was very good at training when he was a child, but when he was older, he became tired after a while." Zheng Hao said, "When he was a child, he only used his body to practice, but now he is using his brain to practice. When he is tired, his brain is tired."
From "being able to practice" to "not being able to practice", from "practicing with the body" to "practicing with the mind", from competing with oneself to learning to let go, these all illustrate Hu Xuwei's growth and maturity. In fact, his maturity is also reflected in his attitude towards setbacks and achievements. In the face of two World Championships gold medals, Hu Xuwei maintained his composure, "It's very calm, it's already 'zero' after walking off the podium. What he gave me was just a higher platform to start over. My own experience I have had some setbacks, but because of these setbacks, I have solidified my basic skills and have more difficulty reserves."
Hu Xuwei believes that 2021 is the best year of his sports career so far. In this year, I no longer worry about gains and losses, but focus on action and performance. "When you go up, you know you won't fail." Hu Xuwei believes that he still has the potential to continue to improve in the new cycle. After the World Championships, he threw himself into winter training without much recovery. As an all-around athlete, foot injuries have always restricted his performance in "feet-intensive" events such as vaulting and floor exercises. In the new cycle, in addition to the horizontal bars, parallel bars and pommel horses that he is good at, he will focus on strengthening the vault. In order to make a breakthrough in the vault, Hu Xuwei has started training to replace his left foot, which has been injured, with his right foot.
At the listing ceremony, Hu Xuwei took out a poem that he had written when he was in trouble three years ago. He took apart Zheng Hao's name, hid it in the poem, and gave it to Zheng Hao on the spot. Hu Xuwei was still moved and wrote a poem for himself. He hopes that he will be on the list again as an Olympic champion three years later. At that time, he will take out the poem he wrote three years ago to himself.
---
Post time: Apr-02-2022