Hello everyone,This is Tony from LDK company,which has been manufacturing various sport equipment with more than 41 years experience.
Today,we are gonna talk about the Indoor fitness equipment.
               Treadmill
Let us first trace the development history of treadmills
In the early 19th century, crime rates in Britain rose sharply, and prisons were overcrowded. How to reform stubborn criminals and make prison bosses miserable.
In 1818, British engineer William Cubitt invented a human powered giant device that was soon introduced to prison labor.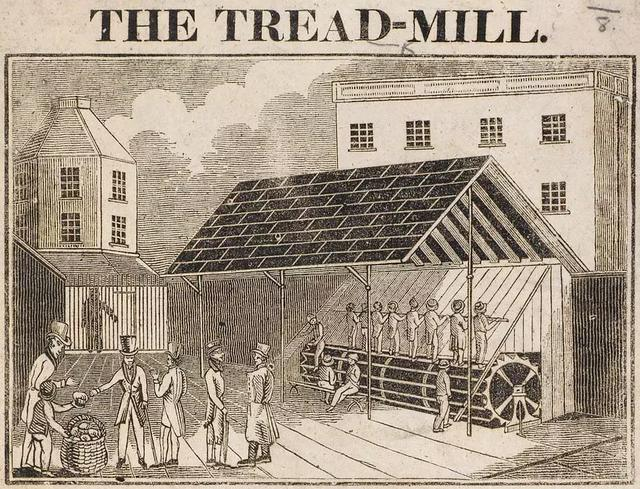 The prison treadmill is a bit like an enhanced waterwheel, with an extra-long roller as its main body. The blades became pedals that continuously powered the mill as long as the inmates stepped on it.
In 1822, the London Prison Discipline Improvement Organization published a pamphlet detailing the use of prison treadmills:
The long drum can accommodate 20 people to work at the same time.
The crossbar armrest is a genius. Neither to save the prisoners nor to prevent them from falling, but to ensure that they can always step on the most laborious position.
Prisoners can take turns resting. When the person on the far right comes down, all the people move one space to the right, and someone on the left will fill in.
As long as one or two guards are sent to guard, the labor output of the prisoners can be perfectly realized for a whole day. At the same time, it can ensure the fairness of labor, which can be regarded as an ideal torture tool.
But nowadays,Treadmill is no longer a torture tool,but as an efficient equipment for human to practice and fitness,which has been extremely popular in public. So let me introduce you guys some high-quality treadmills.
LDKFN-F380
Motor :1.5HP/Peak power;  (0.75 HP continuous power)
Max user weight:110kg
Speed range:0.8-12km/h
Running surface:1000*380mm
Product size :1380*650*1145mm
Carton size:1345*710*245mm
N.W/G.W: 43/48kg (multi)
Container Loading:110pcs/20GP;  270 pcs/40HQ
Voltage:AC220V-240v  50-60HZ
Screen :3.2"blue LCD
Function (option):Single or Multifunction (sit-up,massager,)
Console: :Time,Seed, Calorie, Distances  with
Colors:Black,Silver,customized
Incline:without incline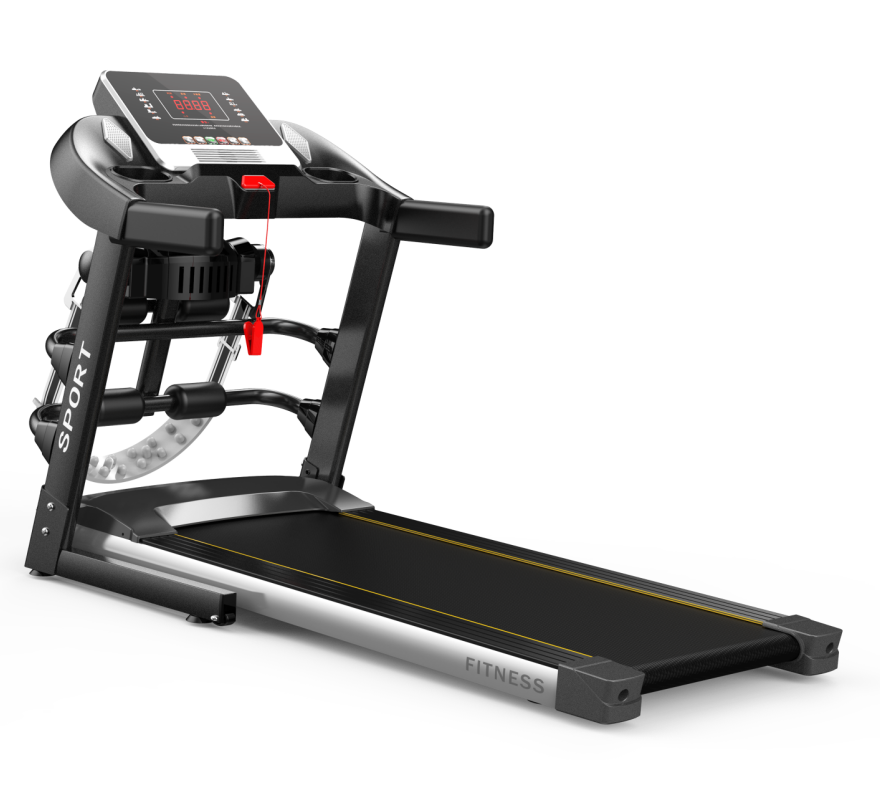 2.LDKFN-F400
Motor :1.5HP/Peak power;  (0.75 HP continuous power)
Max user weight:110kg
Speed range:0.8-12km/h
Running surface:1100*400mm
Product size :1380*685*1085mm
Carton size:1430*730*260mm
N.W/G.W: 45/50kg (Single)
Container Loading:100pcs/20GP;  247pcs/40HQ
Voltage:AC220V-240v  50-60HZ
Screen :3.2"blue LCD  
Function (option):Single or Multifunction (sit-up,massager,)
Console: :Time,Seed, Calorie, Distances  with
Colors:Black,Silver,customized
Incline:without  incline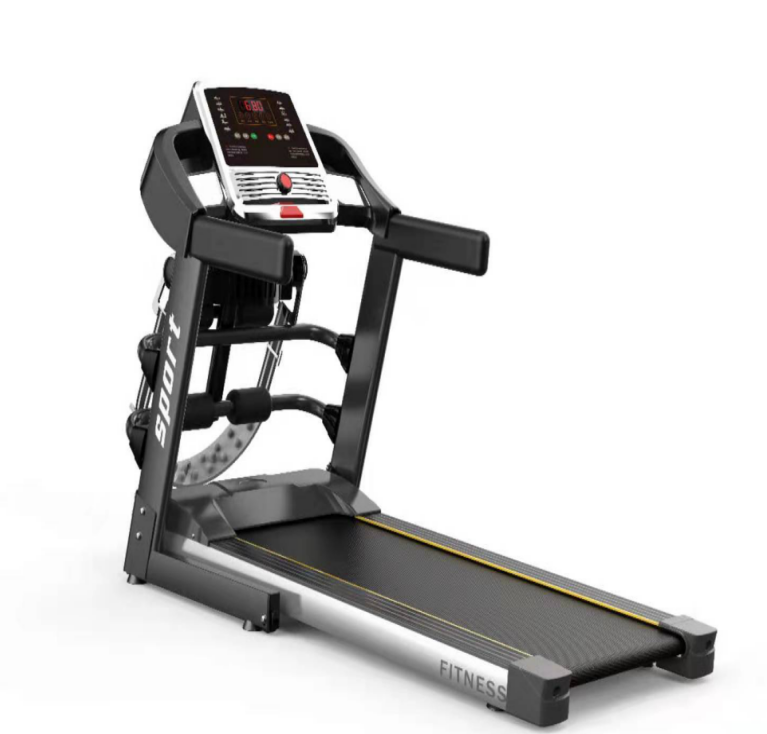 3.LDKFN-F1
Motor :2.0HP/Peak power;  (0.85 HP continuous power)
Max user weight:120kg
Speed range:0.8-14km/h
Running surface:1250*420mm
Product size :1662*705*1256mm
Carton size:1670*745*325mm
N.W/G.W: 62/69kg (multi)
Container Loading:70pcs/20GP;  170 pcs/40HQ
Voltage:AC220V-240v  50-60HZ
Screen :5"blue LCD  
Function (option):Single or Multifunction (sit-up,massager,)
Console: :Time,Seed, Calorie, Distances With MP3,USB,
Colors:lemon green,orange, customized
Incline:without  incline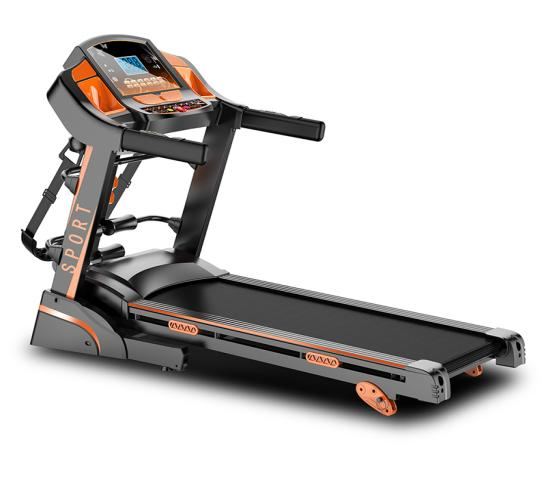 ---
Post time: Aug-11-2022