Besides football and basketball, do you know this fun sport?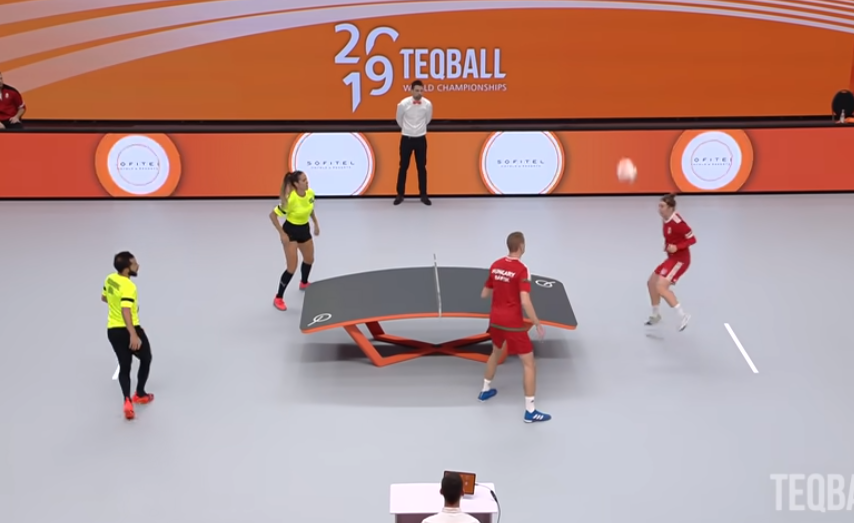 I believe most people are relatively unfamiliar with "Teqball"?

1).
What is Teqball?
Teqball was born in Hungary in 2012 by three soccer enthusiasts — former professional player Gabor Bolsani, businessman Georgie Gatien, and computer scientist Viktor Husar. The game draws from elements of soccer, tennis, and table tennis, but the experience is unique.very fun. "The magic of Teqball is in the table and the rules," President of the U.S. National Teqball Federation and CEO of Teqball U.S.A. Ajay Nwosu told Boardroom.
That magic has caught fire worldwide, as the game is now played in over 120 countries.Teqball is ideal for professional footballers and amateur enthusiasts alike, whose ambition is to develop their technical skills, concentration and stamina. There are four different games that can be played on the table- teqtennis, teqpong, qatch and teqvolley. You can find Teqball tables in the training grounds of professional football teams around the world.

Teqball tables are ideal sports equipment for public places, hotels, parks, schools, families, football clubs, leisure centers, fitness centers, beaches, etc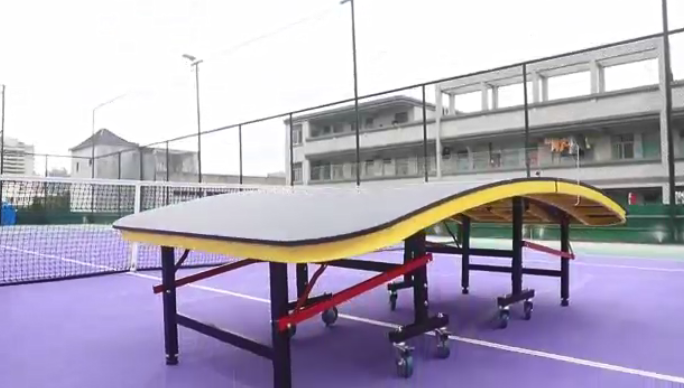 To play, you need a custom Teqball table, which looks similar to a standard ping pong table. The key difference is a curve that directs the ball toward each player. In place of the standard net, there is a plexiglass piece that straddles the middle of the table. The game is played with a standard-issue Size 5 soccer ball, making it easy to pick up so long as you have access to a table.
The setup is situated amidst a 16 x 12-meter court and is complemented by a service line, which sits two meters behind the table. Official competitions can take place indoors or outdoors.
2).
And What About the Rules?
To play, participants serve the ball from behind a set line. Once over the net, it must bounce on the opponent's side of the table to be considered in play.
When a legal serve lands, players have a maximum of three passes before returning the ball over the net to the other side. Passes can be distributed to yourself or a teammate, using any body part except for your hands and arms. In the doubles game, you must execute at least one pass before sending.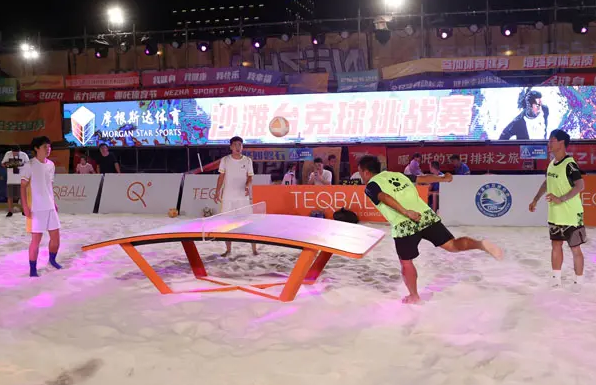 Teqball is mental and physical.
Players must hit calculated shots that win points while continuously keeping in mind which body parts you and your opponent(s) can use in any given rally. This requires on-the-fly thinking and reacting to get proper positioning for the next pass or shot.
The rules demand players to dynamically adjust to avoid a fault. For example, a player can't bounce the ball on their chest twice before returning to their opponent, nor are they allowed to use their left knee to return the ball on consecutive attempts.
---
Post time: Jun-02-2022